Health Care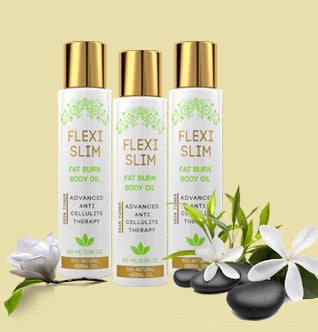 Want to shed those extra pounds away? Do you think quick-action fat loss pills and fancy protein shakes are the way to go? Don't fall a victim to such marketing gimmicks and try what's possible. A low-fat diet regime along with 10-15 minutes of aerobics each day can go a long way. And this works best to break down stubborn fat. But to eliminate the loose fat that happily sits just under your skin, you need to take a little extra effort. Not that it's physically draining. Use one of the signature fat-purging oils as a weapon to target these fat pockets. Apply oil on the belly and rub your hands upwards from the abdomen as if trying to flatten out the tummy. If you want to give it a shot, get AyurGenie's FlexiSlim, which rips apart loose fat and removes excess water - freeing your body of flab and toxins. Plus, FlexiSlim is free of chemicals and that's enough said! Feel great with FlexiSlim!
Here's another way of feeling great:
Sometimes, a good massage is just enough. Whether you like to put your feet up and unwind after a tough day at work or make your me-time during the weekends more pleasing, a rub down the spine is all that you need. No, we're not talking about the high-profile salon massages and luxury spas that will return a fat bill (along with puzzling taxes)! A simple massage oil is the key. It offers a friction-free massage to relax muscles, improve the circulation, and strengthen nerve endings. The one from AyurGenie is an exotic combination of Jojoba oil, Olive oil and Almond oil. It can be a safe bet as it is made with 100% natural ingredients to make you feel better during and after your massaging session.